New courses are tentative and subject to change.
Summer 2019
CL ST 369X – Ancient Egypt
Archaeology and culture of Ancient Egypt from prehistory to Late Antiquity. Exploration of literature, religion, social history, government, and architecture. Discussion of major archaeological sites and methods; examination of interaction with other ancient near eastern and Mediterranean civilizations.
MUSIC 304 – History of American Rock and Roll
Rock 'n' Roll from the mid 1950s through the 1990s, focusing on the development of rock styles from its roots in blues, folk, country, and pop. Expansion of listening experience through study of song forms, musical instruments of rock, and the socio-political significance of song lyrics. Examinations, research paper or in class presentation required. Ability to read or perform music not required.
Meets U.S. Diversity Requirement.
HIST 364X – The Mythic Wild West
Examination of the history of the mythic American West, including how people have thought about the region, the myths that emerged from the West, and the role the mythical West played in the formation of American identity.
THTRE 110 – Theatre and Society
An introduction to Theatre focusing on its relationship with society throughout history.
---
Fall 2019
ENGL 150 – Critical Thinking and Communication
Application of critical reading and thinking abilities to topics of civic and cultural importance. Introduction of basic oral, visual, and electronic communication principles to support writing development. Initiation of communication portfolio.
ENGL 250 – Written, Oral, Visual and Electronic Composition
Analyzing, composing, and reflecting on written, oral, visual, and electronic (WOVE) discourse within academic, civic, and cultural contexts. Emphasis on supporting a claim and using primary and secondary sources. Continued development of communication portfolio. The University requires a minimum grade of C in ENGL 250 to meet the Communication Proficiency graduation requirement; some majors/degree programs may set higher standards.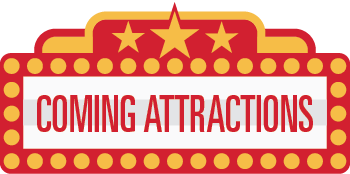 Talk to your Adviser about the possibilities and Discover Your Summer Online!