New courses are tentative and subject to change.
BME/CH E 220 – Introduction to Biomedical Engineering
Engineering analysis of basic biology and engineering problems associated with living systems and health care delivery. The course will illustrate biomedical engineering applications in such areas as: biotechnology, biomechanics, biomaterials and tissue engineering, and biosignal and image processing, and will introduce the basic life sciences and engineering concepts associated with these topics.
COMST 450 – Health Communication
A special topics course in communication that focuses on the growing and diverse field of Health Communication. Health care is the number job industry in the United States today. This course will benefit both aspiring health care professionals and individuals with no professional interest in health care, yet desire to become more informed and educated health consumers. Within the course we discuss patient-provider communication, end of life decision-making, family caregiving, different public health issues, and health campaigns.
ENGL 150 – Critical Thinking and Communication
Application of critical reading and thinking abilities to topics of civic and cultural importance. Introduction of basic oral, visual, and electronic communication principles to support writing development. Initiation of communication portfolio.
ENGL 250 – Written, Oral, Visual and Electronic Composition
Analyzing, composing, and reflecting on written, oral, visual, and electronic (WOVE) discourse within academic, civic, and cultural contexts. Emphasis on supporting a claim and using primary and secondary sources. Continued development of communication portfolio.
ENGL 532 – American Literature to 1865
Selected texts in American literature from Beginnings to the Civil War. Study may include Native American literature, the literature of European conquest, Colonial and Revolutionary periods, Early Republic, and Jacksonian Era, in critical and cultural contexts.
POL S 101 – Introduction to Political Science
Introduction to the discipline and sub-fields of Political Science; analytical thinking and research skills relevant to political science.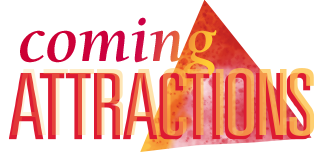 Talk to your Adviser about the possibilities!